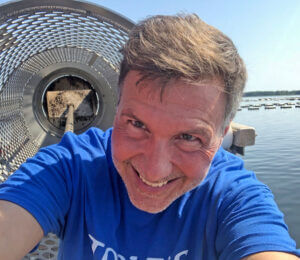 Gulf Coast Representative
Bill Walton is the director of the Auburn University Shellfish Lab located on Dauphin Island, Ala. on the Gulf Coast. He is also an associate professor in Auburn University's School of Fisheries, Aquaculture and Aquatic Sciences and a marine extension specialist for the Alabama Cooperative Extension System.
He conducts applied research with local shellfish farmers, shellfishermen (commercial and recreational), and national and local organizations. Before moving to the Gulf, Bill did similar work along the coast of Massachusetts. His interests include all aspects of marine invertebrate fisheries, restoration and aquaculture.
Bill has a B.S. in Biology from Tufts University, an M.S. in Ecology from Rutgers University, and a Ph.D. in Fisheries Science from the University of Maryland.