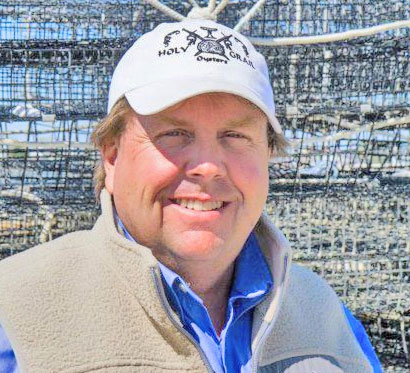 Equipment Dealer Representative
Johnny Shockley is a third-generation waterman, born and raised on Hoopers Island, Md.  After graduating from high school,
Johnny became a fulltime waterman, building his first work boat, The Islander.
After harvesting blue crabs, oysters and fish on the Chesapeake Bay for several years, he became intrigued with the opportunities developing around oyster aquaculture.  In 2010, Johnny and Ricky Fitzhugh created Hoopers Island Oyster Aquaculture Company, in hopes of establishing a new industry around sustainable aquaculture in Maryland.
Johnny developed a full line of oyster aquaculture equipment, customized to meet the needs of a new industry.  He currently captains the Chesapeake Gold, harvesting fresh Chesapeake Gold and Holy Grail Oysters.
Contact Johnny at:
Hoopers Island Oyster Company
2500 Old House Point Road
Fishing Creek, MD 21634
 410-397-3634
johnny@cgoysters.com